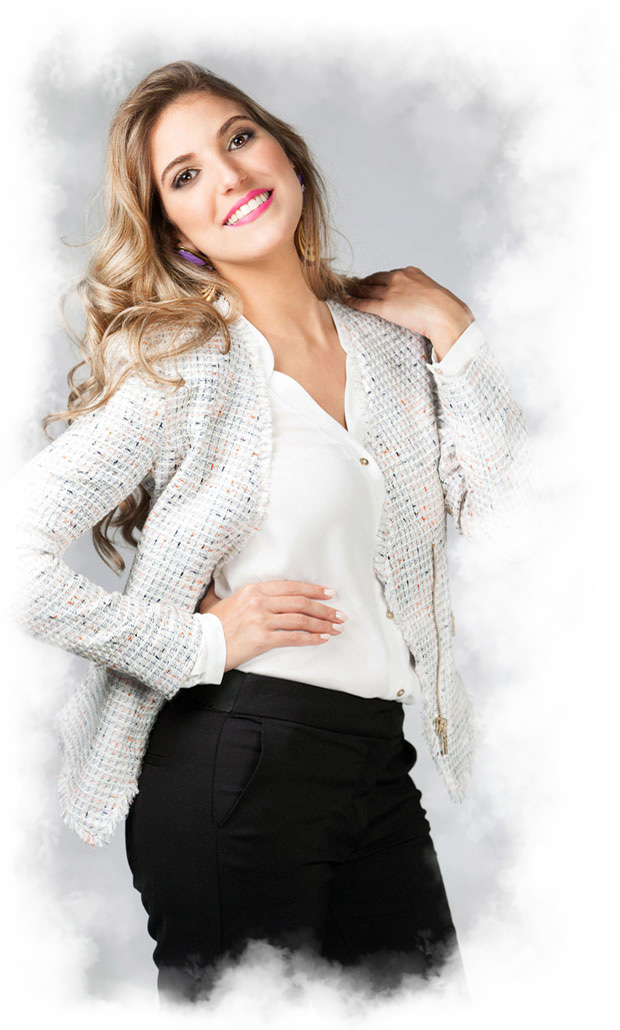 Dominican. Creator of modern workshops about Etiquette, Protocol, and Leadership taught in the United States, Spain and Latin America. Founder of "Taller de Lynda Rodríguez Internacional: Etiquette, Protocol and Personal Development".
Desde pequeña se inclinó por conocer nuevas culturas y viajar a distintos países. Amante del protocolo internacional y las buenas formas, estudió Protocolo y Educación Social porque le apasiona el tema, pero no para dedicarse a ello.
For as long as she can remember, she has been attracted to hospitality, tourism and communication. Her family owns a chain of television channels and radio stations in the northern region of the Dominican Republic, which led her to venture into media at an early age to learn about the industry and to complement her training and to acquire professional skills.
Es licenciada en Publicidad, y estudió Comunicación en España. Cuando regresó a su país, luego de estudiar en Estados Unidos, Europa y Asia, quiso transmitirle a su hermanita menor, Paloma y a sus amigas (de 15 años en ese momento), sus conocimientos y experiencias personales internacionales para que puedan adaptarse culturalmente a distintos ambientes y países.
Así inició "El Taller". Por recomendación de los propios padres del primer curso, decidió impartir un segundo. Para su sorpresa, por las buenas referencias del primer taller, se inscribieron 55 estudiantes en el segundo curso. Lo que inició, en principio, como un hobbie, se convirtió rápidamente en una empresa personal.
To date, more than 5,000 students have attended her classes and she has taught workshops internationally from the United States, Guatemala, El Salvador, Dominican Republic, Spain and Mexico. Today, the workshops are targeted for women, men, children and companies.
Además, realiza trabajos de voluntariado y talleres comunitarios dándole inclusión a hogares de niños huérfanos y fundaciones.
DATA OF INTEREST:
Creator of "Raising Leaders for the Future", a national community program developed in public schools and communities accross the Dominican Republic. (2011 - to date)
Winner of the National Youth Award administered by Ministry of Youth and Office of the President of the Dominican Republic (2018)
Recognized as an "Internationally Renowned Young Entrepreneur of the Dominican Republic" by the Community of Madrid and Dominican Consulate in Spain at the International Forum of Young Dominican Entrepreneurs in Madrid. (2015)
Columnist at Listín Diario, the leading national newspaper in the Dominican Republic, and author of hundreds of articles published in international mass media. (2008 - Present)
Recognized by the French goldsmith and tableware firm Christofle for "Outstanding Talent and Knowledge of Etiquette", in New York. (2014)
Invited to be part of the 7 personalities of the Christofle Star Table Series, in New York. (2014/2015)
Keynote speaker for a special workshop, organized by Christofle, for girls for ALDA Women, in New York. (2014)
Invited by the Government of Japan and the Ministry of Youth of the Dominican Republic to represent the Dominican Republic at the "International Youth Development Exchange Program" congress in Tokyo and Tottori, Japan. (2004)